Holiday Appeal - 2018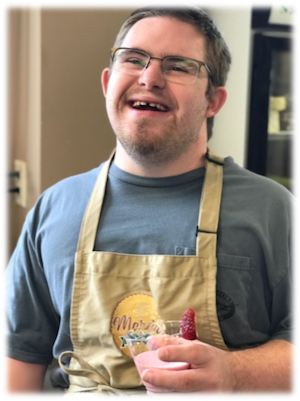 December 2018
Dear Friend,
Thanks to your generosity over the past year, we have been able to provide assistance to over 630 children and adults with  developmental disabilities in the Frederick community.  Your continued support is instrumental to our success. 
This year has come with its challenges. Due to many systemic changes in the way the state is carrying out services, we spent this year advocating on  behalf of people we serve to ensure that their services were not lost and that individuals with disabilities are getting the services that they need. Your support of The Arc of Frederick County strengthens our voice and allows us to be heard. 
This past year, we relied on volunteer support more than in the past.  We had over 540 different volunteer opportunities that reached over 2,200 volunteer hours! We look forward to making this grow even more in the next year. 
Even though the year has come with its challenges, it has also been such an exciting year to be a part of Frederick County.  We have been able to expand our Parents' Day Out and Sibshop Programs allowing us to serve even more individuals and families. Additionally, we connected more people we serve to jobs, volunteer opportunities and community activities. We are so fortunate to belong to such a giving and caring community. 
This holiday season, we hope you will consider making a donation to The Arc of Frederick County. Your generous contribution will make a tremendous difference in the lives of children and adults with developmental disabilities in a local community. Your thoughtfulness is greatly appreciated.  
We wish you a happy holiday season! 
 With Gratitude,
Shauna Mulcahy
Director of Community Engagement