The Betty Ann Ramsburg Endowment Fund
---
Where will my child live in the future when I am no longer able to provide for his/her care?
What types of experiences and activities would be helpful now towards preparing for his/her future?
What resources are available to help our family?
These are all common concerns of families, and the inspiration behind the development of The Arc's Endowment Fund. The fund is designated to provide a means for helping families plan for the future of their sons/daughters with developmental disabilities.
The money that is contributed to the Endowment is invested for The Arc by the Community Foundation of Frederick County. The investment proceeds will provide future funding for The Arc, while the actual funds in the Endowment account will remain untouched. This will allow The Arc to ensure that a greater number of families who need our assistance receive that help in a timely manner. While The Arc's Support Coordinators are able to help many families that call us, often times families and individuals who request our help are placed on Waiting Lists and the most likely people to receive immediate help are those in a crisis.
Funds from the Endowment will assist young parents to remain resilient. It will help elderly parents actualize a plan of services for their adults sons and daughters while they are still in good health and can participate in developing a plan. This program will prevent disruptive, costly, and ill-fated problems that are inevitable without proper planning. We hope you believe it is an investment worthy of your generosity.
Tax deductible gifts to The Arc of Frederick County Endowment Fund can be given in many ways:
Cash

Real Estate Holdings

Personal Property

Charitable Remainder Trust

Trust Fund Income

Securities of Stock

Life Insurance Policy

Legacies/Bequests

Gifts from an Estate or Trust
Gifts to The Arc of Frederick County Endowment fund will be placed in a restricted fund with The Community Foundation of Frederick County. The fund's principle will be kept in perpetuity.
---
Read the Endowment Edition, our semi-annual newsletter that shares the many accomplishments being made by The Arc through our Futures and Estate Planning Services.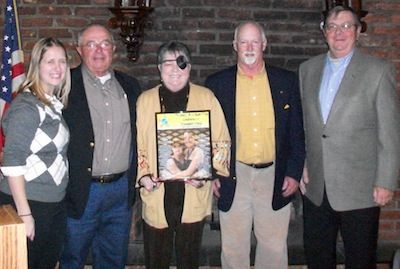 We thank the members of the Endowment Fund's Founder's Circle for their generous gifts of $10,000 or above.
Jay and Virginia Fifer

Ralph and Nancy Little

A Friend of The Arc of Frederick County

The Frederick Business Properties Co.

BB&T

Jack and Jeannie Brunk

Farmers and Mechanics National Bank

Robert and Sue Ann Sanbower

Colonel Edward and Bev Shelton

Donald and Lisa Owens

J.R. and Norma Ramsburg

Red Horse Steak House

William and Nicole Orr

Mr. and Mrs. Rand D. Weinberg

Ideal Buick

Mr. and Mrs. David S. Weinberg

Willard Agri-Service of Frederick

Mr. James Galanis and Dr. Mimi McLaughlin Galanis

Mr. and Mrs. Clyde Crum

M&T Bank

Mark and Mariam Severson

Mr. Jim Grimes

Gail and Joyce Guyton

Rebecca and Robert Windsor

Frederick Mutual Insurance Company

Mrs. Margaret Neely

Dewey Jordan, Inc.

Fredericktown Bank and Trust Co.

Thomas D. Kline

Mr. and Mrs. F.L. Hewitt, III

Don & Becky Linton

Kirk D. Cramer Jr. in Memory of Mary Louise Cramer

Van Sant Plumbing & Heating

Jack and Dolores McGovern

Charlie, Charlotte and David Glick

Ausherman Development Corporation

Employees of Routzahn's

Ethridge, Quinn, McAuliffe, Rowan & Hartinger Law Offices

Josh & Trish Brooks

Offutt, Horman & Burdette

Dr. Christine Aloi

Jeffrey & Patricia Hurwitz

Clayton, Betsy and Michael Minnick

Frederick Brick Works

Evelyn Bertell Ambrose

Patty Pollotas Fund, Inc.

Randall Charitable Trust

Ray & Holly Ramsburg

St. Paul's Utica Lutheran Church

Mr. & Mrs. Blaine Young

Robert W. Sheckles, Inc.

Mark and Donna Gaver

Frederick County Bank

Delaplaine Foundation

Special Friends of The Arc

Frederick Mutual Insurance Company

Mr. & Mrs. Chris Kline

Kline Scott Visco

George Moehrle Masonry

Ms. Maura Hanlen Patterson