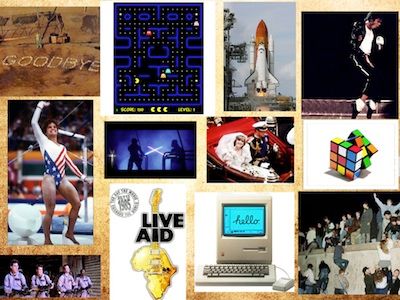 Dig out those leg-warmers! Crank up the boom box! The Arc's 30th Trivia Playoff promises to be a truly outrageous fundraiser with a totally awesome 80's theme.
Trivia enthusiasts from all over will be challenged by Trivia questions from the variety of Trivial Pursuit editions used, not to mention our theme-related Bonus Round. Join this year's sponsors as well as other community businesses and individual teams in a challenging, exciting evening of food, fun, prizes, and competition. Whether you choose to dress for our theme or simply come as you are, you'll have a great time!
There are a number of ways you can participate:
• Individual or Business Teams – For a donation of $180, teams of two or three will enjoy complimentary snacks, beer and wine, and a chance to win fantastic prizes. Your team's name will also be included in the event program.
• Table Sponsors (limited number available) – For $250, you are entitled to a team of three, a full page color ad, and your name on one of the game tables (tables are limited as are sponsorships).
• Full Page Ads – This offer is for those who would like the opportunity to advertise their businesses while supporting The Arc of Frederick County. For $100, your color ad will be in the event program to be seen by over 200 people and your company name will be in a thank you sent out in our publication, The Link, that goes out to over 800 homes and businesses.
• Spectator Passes – For $15, you can enjoy food, drink and cheering for your favorite team!