We are proud of these recent accomplishments.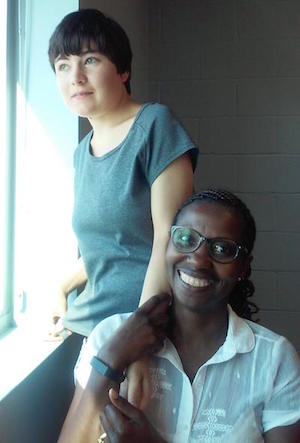 Bringing Communities Together
Individuals and Families - The Arc's founding members believed that people with disabilities and their families should guide current and future services. They believed that person-to-person connections are a cornerstone in making sure that natural supports are primary as organizational supports fill in the gaps to keep families together. The Arc continues this model through our individualized Support Coordination services.
 Support Coordinators from The Arc serve as navigators for people with developmental disabilities and their families. Support Coordinators partner with people to locate community supports. Where services do not exist, Support Coordinators collaborate with community members, organizations, businesses, and schools to bring communities together to support people with developmental disabilities to be fully included in Frederick County.
Partnerships - Support Coordinators partner with each person we serve to assist them with developing an individual plan and helping them access the services they identify in their plan.  In cooperative partnerships, staff from The Arc, people we serve, and family members share responsibilities.  For example, Support Coordinators helped 252 people work with 300 Residential and Job Coaches in FY 2017. Coaches support people to live in their own homes, participate in their communities, and work jobs earning  paychecks to sustain a meaningful life in the community.  When people work as partners, more is accomplished.    
Volunteer support is especial critical to people served by The Arc.  While The Arc is able to serve 343 people through Medicaid and other government funding, people often linger on waiting lists for DDA, Autism Waiver, housing, and other needed services.  Generous volunteers who provide one-to-one support, assist in our office, organize fundraisers, and support The Arc to raise awareness in the community are crucial to The Arc.  We would like to thank The Arc's volunteers who provided 2,238 hours of volunteer support in FY 2017.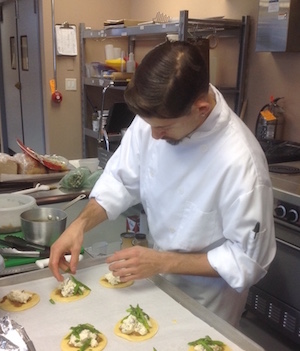 The Arc at Market Street
The Arc's Day Services coordinate support so that people with significant developmental disabilities can access and meaningfully participate in the Frederick community.  In FY 2017, The Arc's Day Services have expanded to serve 19 people in Frederick County.  Services are individually based as caring staff from The Arc assist people to explore their interests and become a part of the vibrant downtown community.
Training programs at Charlotte's Coffee House provide essential employment skills for people to enter the workforce.  The culinary training program prepares students to work as part of teams learning food preparation, baking, cooking, and sanitation  as they work in both electric and gas kitchens.  Customer service and hospitality skills are honed in the front of the coffee house while working on the cash register, serving food, taking phone orders, and creating an enjoyable atmosphere.  Students leave the 13 week program prepared to enter the Frederick workforce.
The Arc at Market Street's event space provides the opportunity for the greater Frederick community to come together.  Community events are set up and catered by students in or students who have graduated from The Arc's culinary training programs.  In 2017, Frederick County Public Schools, The Rotary Clubs of Frederick, DoGood-ers, and other organizations rented space to support The Arc's training programs.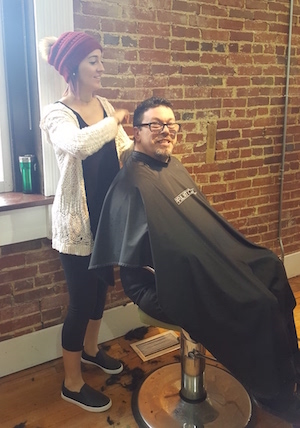 Community Services
Information and Referral Services are available to anyone who contacts The Arc and has a developmental disability, is a family member of a person with a disability, or is a community member who is looking for a partner to help make the Frederick community more inclusive.  In FY 2017, The Arc supported 234 people through our Information and Referral services. 
Moms' Support Group – 14 moms shared their experiences, made friends, and learned of resources in this monthly group specifically for mothers.  An additional Parent Support Group is held each month for all caregivers. 
Educational Advocacy – Support Coordinators from The Arc participate in Individual Education Program and other school meetings to support students to obtain the services they need to meaningfully access public school and extra circular activities.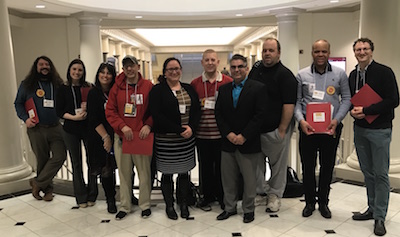 Support Group for People with Traumatic Brain Injuries – Over 15 people with Traumatic Brain Injuries attend this group on a monthly basis to receive individual support and information, and strengthen advocacy skills.
Sibshops – Your siblings are likely to be your longest lifetime allies.  The Arc facilitates monthly Sibshops so brothers and sisters of children with disabilities can have a positive environment to express their joys and concerns and also have and understanding of the resources that are available to them as siblings.  Between 5 and 8 siblings attend this group each month.
Parents' Day Out – Each month, parents receive respite care as their children with and without disabilities participate in a variety of fun activities with volunteers from The Arc. Up to 15 children with disabilities and their siblings access this program on a monthly basis.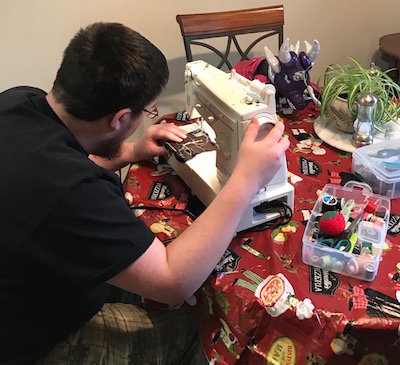 School Inclusion Trainings – The Arc partnered with 16 Frederick County Public Schools to offer trainings to promote school wide inclusion, help students build friendships, answer questions, and prevent bullying.  
Hispanic Outreach and Parent Support Groups – Over 40 families whose primary language is Spanish received assistance through supports groups, connections to resources, educational advocacy, and other navigation services.
Future and Estate Planning and Letter of Intent Seminars – Support Coordinators met with more than 40 families to provide assistance with planning for who will be the next caregiver when the primary caregiver is no longer able to provide support.  Additionally, over 20 people received support through emails or phone calls.  A total of 71 people attended community presentations and workshops on the topic.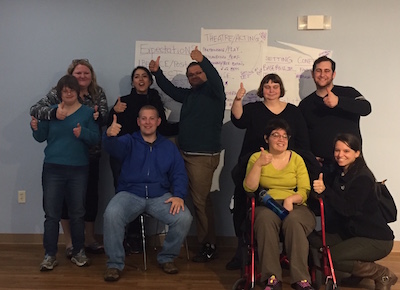 Whew!  We've been busy!  We look forward to continuing to serve our community in the coming years.