Holiday Appeal - 2020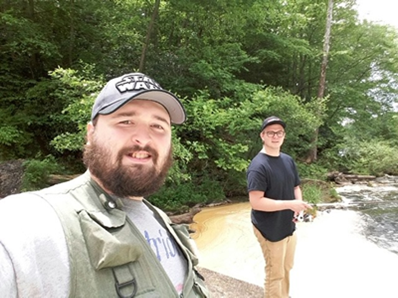 *masks were removed to take socially distant picture
November 2020
Dear Friends,
It goes without saying that this year has been filled with an assortment of  unknowns. While these unknowns have most definitely presented feelings of fear; they have also challenged us to join together in new and creative ways.
The Arc of Frederick County responded to the pandemic by creating a robust schedule of remote activities so people we serve and staff did not feel alone during these uncertain times. This service continues to be a vital part of individuals' lives as we have over 40 sessions held weekly in  addition to one to one virtual supports.
During this time, The Arc never closed our doors. We supported individuals, families and staff to design and provide services in a way that they felt the most comfortable.  For some people, this looks like daily Zoom sessions and for others, this might be socially distant visits outside a local park, or even supporting someone who is an essential worker at a local grocery store. What is most important is that we continued to meet the needs of individuals, families and staff.
Despite the challenges of the year, it has been exciting to shift our thinking to helping people connect in broader capacities to create lasting connections.  By doing this, we have seen people meet offline after joining virtual    support groups, gain meaningful employment after virtual job interviews, and access important health and medical services virtually. This growth for individuals is critical for their futures.   
Thank you for your continued support of The Arc of Frederick County.  We appreciate your belief in us that we can meet the needs of people with developmental disabilities during these uncertain times.  We appreciate you standing by us to help us through this, so we too, do not feel isolated.
As 2020 comes to a close, we hope you will consider making a charitable donation to The Arc so we can continue to make lasting connections for people with developmental disabilities in Frederick County.
We wish you a happy and healthy holiday season.
Gratefully,
Shauna Mulcahy
Director of Community Engagement