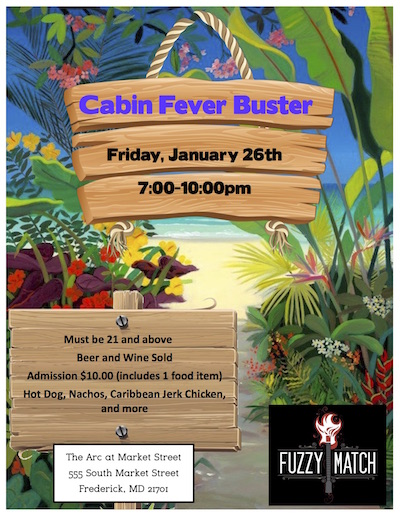 Sick and tired of being stuck at home in this cold weather? We have the cure for what ails you -- our Cabin Fever Buster party!
Come out to The Arc at Market Street on Friday, January 26 from 7-10 pm to enjoy a tropical themed party and the popular local band, Fuzzy Match! Your admission fee of $10.00 gets you into a fun-filled evening with great music, delicious food, and beer and wine for purchase. Enjoy the night out without the kids -- this event is for adults 21 and older only.
You'll get a choice of Caribbean jerk chicken, hot dog, or nachos with your ticket, plus additional food items will be available for sale.
For more information, contact The Arc at 301-663-0909.