COVID-19 Relief
---
We are very grateful for those who have reached out and offered your assistance during this hard time. Here are three ways that you can help The Arc of Frederick County even more!
1. Donate Items
We are in need of PPE and cleaning supplies to protect our staff and the individuals we support. We are also looking for donations of food, personal care items, puzzles, and games to keep everyone comfortable and entertained as they are required to shelter in place. If you can donate any of the following items please contact Shauna Mulcahy at smulcahy@arcfc.org  
Medical Gloves

Medical Masks

Lysol Spray or Wipes

Hand Sanitizer

Paper Towels

Toilet Paper

Personal Care items (shampoo, deodorant, etc.)

Grocery gift cards

Crossword and word search book

Board Games

Arts and Crafts Supplies

Puzzles
2. Making a Financial Contribution
We are extremely proud of our employees, all of which are going above and beyond to ensure that the individuals we support are safe and comfortable in their own homes. They are even providing virtual supports! They are the ones keeping The Arc's mission alive during this tough time.
Please consider making a donation to The Arc of Frederick County to show that you recognize the amazing efforts that our employees are making to support the people we serve.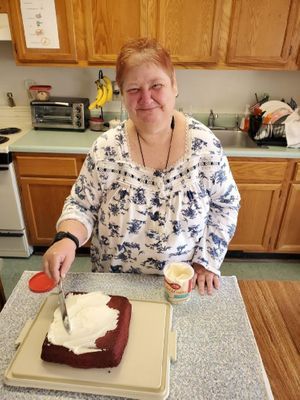 3. Inspire Friends and Family
Reach out to your friends and family and ask them to support The Arc of Frederick County! There is strength in numbers that helps create a positive change in the community! You can follow us on Facebook to learn what we are doing to protect the individuals we support.