Holiday Appeal - 2019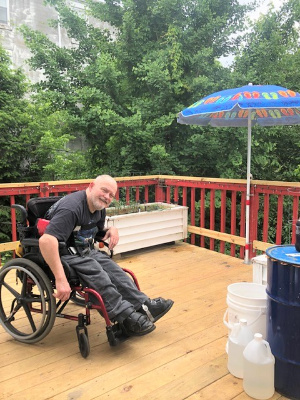 November 2019
Dear Friend,
As the year comes to a close, we would like to express sincere appreciation and gratitude for your partnership over the years. Your continued support has enabled us to continue providing necessary services to individuals with developmental disabilities since 1958.
The Arc has continued to grow and evolve this year while still meeting  challenges presented on a statewide level. The Arc has focused time on the past year ensuring that individuals are getting the services that they want and need. Your generosity gives us an opportunity to  advocate to ensure that their voices are being heard. We still anticipate the next year still  presenting a year of change, but because of your commitment to The Arc, we are able to remain a constant in individuals and families lives.
Because of so many changes occurring throughout the state, The Arc relied on community partnerships to help ensure that individual's lives. For example, The Arc partnered with Habitat for Humanity to support Dennis getting accommodations made to his home (pictured). We are so thankful to be a part of such a wonderful community.
Additionally this year, we have seen a growth in both our Information and Referral services and Parents' Day Out Program. We were able to support over 245 amount of individuals through our information and referral services. Our Parents' Day Out program has expanded to support both children with  disabilities and their siblings and each session is full!
During this holiday season, we hope you will consider making a gift to support the mission and programs of The Arc of Frederick County. Your kind contribution will help us to create a lasting impact on the lives of children and adults with developmental disabilities. Your thoughtfulness is greatly appreciated.
We wish you a happy holiday season!
With Gratitude,
Shauna Mulcahy
Director of Community Engagement