Holiday Donations Appeal 2022
---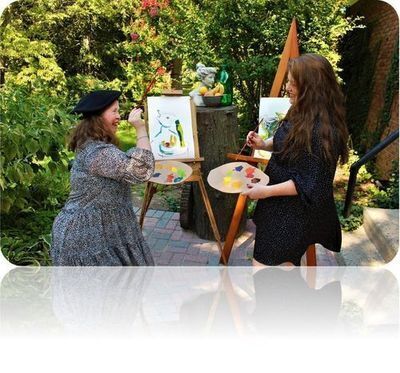 November 2022
Dear Friends,
With the rollercoaster ride of ups and downs life has taken us all on for the past few years, we celebrate that 2022 will be remembered as a year of reunification! We hope that 2023 will continue to see our heartbeats resume a collective rhythm of life together.
Our recent experience has provided a deeper appreciation for the little things in life.  The smiles of unmasked actors on stage, the high fives between teams at the end of a Friday night high school football game, and the friends and family gathered around birthday cakes all mean more.  The Arc's offerings to the community followed this same sense of rejuvenated excitement each time we celebrated the many accomplishments of people we served.
It brings great joy to The Arc that The Arc at Market is serving as a community place where people can once again safely gather together.  The many events we were once again able to host were happy homecomings.  With each festive event, people served by The Arc were able to enhance their employment skills through our Culinary Arts and Hospitality Training Program.  This service is an investment in our community as The Arc prepares qualified candidates to immediately put their skills to use in the Frederick workforce. 
While The Arc's in-home, community, and employment supports have remained a constant, The Arc has meaningful plans to reintroduce services that the community has come to rely on such as Parents' Day Out respite care and Sibshops. The Arc has received an increase in requests to support families with the Futures and Estate Planning Process.  More, now than ever, there is a greater understanding of the importance for families to plan for the unanticipated.  The Arc will meet this need as we partner individually with families and provide informational seminars to Frederick.
As we reflect and plan, The Arc of Frederick County is grateful for the contributions from the Frederick community that allow The Arc to deliver dynamic supports along life's rollercoaster.  The Arc's services are crucial as we meet with families who have just learned of a diagnosis, provide school advocacy and transitioning planning, and support adults with living, working, navigating resources, and having fun in Frederick!
The Arc hopes that you would consider a donation that makes an investment in the lives of people with developmental disabilities and their families.
We wish you a happy holiday season!
Gratefully,
Shauna Mulcahy
Executive Director
---
I want to support The Arc and the many services that help my neighbors!
Select an amount below to be taken to Paypal to complete the transaction.  Thank you for all of your support this holiday season!