Holiday Donations Appeal 2021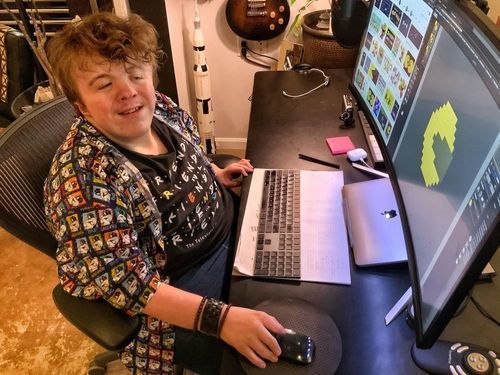 November 2021
Dear Friends,
In 2020, we were presented with a unique challenge and while we could no foresee what 2021 would bring, it has charged forward in the same manner.  While it was a challenge, The Arc continued to persevere as we did in 2020, but with even more hope.
The Arc of Frederick County continued to respond to individuals' needs by providing intensive remote activities in addition to blending in-person supports tailored to match everyone's desires and comfort level.  The Arc empowered individuals and staff to think creatively to support each other during these times of uncertainty, and we found that people developed their own networks amongst each other that will likely last a lifetime.
While all of us have been feeling the fatigue of the pandemic, it is also important to think of the successes of the past almost two years.  More individuals we serve have accessed meaningful employment earning competitive wages, broadened the scope of their virtual networks, accessed important health and medical services virtually, and flourished while relying on the natural supports that Support Coordinators from The Arc have helped them build.
The Arc was built on the model of total inclusivity and partnerships.  When it came down to a true emergency, the Frederick community was prepared to pay attention to the unique needs of people with disabilities.  At the same time, people with disabilities were brave.  They went to work on the frontline so the community could continue to function.  We applaud the dedication of the people we serve, the Coaches and Support Coordinators, and the Frederick community!
We appreciate your continued support of The Arc of Frederick County and your ongoing belief in our ability to meet the needs of people with developmental disabilities in our community.  We are grateful for you going through these challenges and successes with us, so we can move forward together.
As 2021 ends, we hope you will consider making a charitable donation to The Arc so we can continue to provide critical services to people with developmental disabilities in Frederick County.
We wish you a happy and healthy holiday season.
Gratefully,
Shauna Mulcahy
Executive Director