The Enviable Lives Campaign: Investing Towards the Future

Mail Checks to:
The Arc of Frederick County
Attn:  The Enviable Lives Campaign
620-A Research Court
Frederick, MD  21703
---
Thank you for your consideration in making a contribution and investing towards the future of The Arc of Frederick County. Your contribution is making a significant difference in the lives of people with intellectual and developmental disabilities in the Frederick community. 
---
The Arc of Frederick County is a 501(c)3 organization. Donations and information filed under the Maryland Charitable Organizations Solicitations Act may be obtained from the Maryland Secretary of State, State House, Annapolis, MD 21401. All donations are tax-deductible as allowed by law. 
Friend - Any gift up to $249
You will receive a grateful acknowledgement
Patron - $250
You name will be recognized in our newsletters and listed in our Capital Campaign updates
Bronze - $500
All of the above, plus your name will be recognized during our opening ceremony
Silver - $1,000
All of the above, plus updates and event publications
Gold - $5,000
All of the above, plus your name on our recognition wall inside of Market Street
Benefactor - $10,000
All of the above, plus your name listed on our website
"Dream Builder" - $25,000-$50,000++
Do you have a family member you would like to honor in a special way? With your gift, we can dedicate a room in honor of someone, a name of a business, or personalize it however you want. You will also be included in all of the above.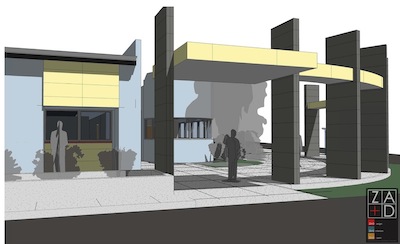 Why The Building is Needed
The Arc will support people with significant disabilities by offering services during the day. This program will offer an engaging and active environment where people can work on learning skills and maintaining their health in addition to participating in activities in our community.
The Arc at Market Street will have a large gathering area to bring in the community. There are numerous activities that people we support want to learn about or participate in, but they often have trouble finding places that will accommodate their needs. With this space, there will be opportunities for performers, artists, and others to come and share with people we serve and the broader community. In addition, The Arc will have social events for people we support. Our hope is that this will help people with disabilities become more connected to the broader Frederick community.