Celebrating 62 Years of The Arc of Frederick County!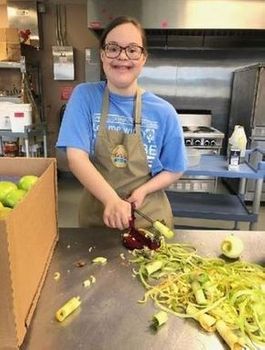 Join The Arc of Frederick County in Celebrating 62 Years of Service to the Frederick Community by contributing $62.00! What began with a small group of parents around a kitchen table for coffee dreaming about how their children with disabilities could grow up at home and go to school with their brothers and sisters became the spark that, all these years later, supports adults with disabilities to be running a coffee shop and cafe in downtown Frederick.  Over the past 62 years, The Arc's vision has percolated through the community creating school inclusion, supported living, opportunities of higher education, and real jobs where people with disabilities utilize their talents and skills as contributing members of their communities.  Please consider contributing $62.00, the equivalent of what one might spend on a few cups of coffee each month, to The Arc in celebration of our founding parents whose dreams around a cup of coffee came true.  
Help us reach our $5,000 goal!
Thank you for your support!